Permanent Full Time Remote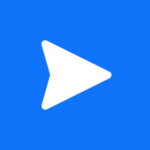 Remote Assurance Senior needed at our CPA Firm client – a highly regarded, award-winning firm located in Silicon Valley.
Job Type:
Full time, W2
Location: REMOTE within the US
Education & Experience
Undergraduate degree in accounting, finance or related business discipline; Master's degree a plus
2+ years experience focused in assurance
CPA license preferred
Introduction to formal leadership training
Core Competencies
Demonstrate advanced knowledge and focus in assurance concepts.
Assume comprehensive technical responsibility for client engagement assignments.
Perform advanced technical research.
Pursue training in niche technical skills for expanded service offerings.
Present research and training topics.
Assist with supervisory and mentorship roles in support of junior colleagues.
Understand client profitability metrics.
Participate in direct client contact responsibilities.
Participate in business development activities intended to cultivate professional contacts and potential new client referrals.
Technical Competencies
Lead client engagements, including planning, collaboration, and delegation among colleagues for fieldwork, risk analysis, and reporting.
Demonstrate an understanding of complex client situations and propose possible solutions.
Advise of potential technical issues, risks, material misstatements, and other client engagement concerns.
Summarize internal controls and risk assessment findings.
Draft management letters.
Begin comprehensive client engagement review, including issuance of review notes prior to final review by a manager/partner.
426591
Apply with Google
Apply with Twitter
Apply with Github
Apply with Linkedin
Apply with Indeed
Stack Overflow