Permanent Full Time Remote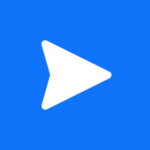 Senior Accountant needed to provide expert, outsourced accounting services to nonprofit clients.
Full time, W2
Location: REMOTE within the US
Compensation: $70,000 – $80,000

Our client, an accounting practice dedicated specifically to nonprofit clients is looking for a Remote Senior Accountant to join their team. This position maintains financial oversight for nonprofit organizations, using independent judgment, and performing advanced and specialized accounting assignments, such as month-end review, reconciliations, and reporting according to a defined scope of work for each client.
Education and Experience
Requires a Bachelor's Degree (B.A.) in Accounting from a four-year college or university
Previous experience working with multiple clients, such as a CPA firm or similar.
5 years experience working with nonprofit clients or franchises.
Possesses all basic and some advanced skills and knowledge of accounting functions.
Experience with a variety of accounting software packages, including QBO, Bill.com, Gusto, Receipt Bank, Intacct, Abila.
Strong knowledge of accounting as applied to nonprofit organizations.
Ability to work independently and prioritize tasks
Past experience working in a remote work environment.
Ability to define problems, collect data, establish facts, and draw valid conclusions
Position Responsibilities
Obtains and analyzes financial information to prepare reports, statements, and recommendations.
Compiles and analyzes financial information to prepare entries to accounts, such as general ledger accounts, documenting business transactions.
Distributes expenditures, encumbrances, receipts, and receivables according to schedules.
Performs statistical analyses to determine trends, estimates, and significant changes, and writes narrative reports explaining findings.
Reconciles cash and investment accounts.
Analyzes and reconciles financial information detailing assets, liabilities, and capital, in supporting schedules.
Prepares statements of financial position, statements of revenue and expense, and other reports to summarize and interpret current and projected company financial position for other managers.
Audits contracts, orders, and vouchers, and prepares reports to substantiate individual transactions prior to settlement.
Determines proper handling of financial transactions and approves transactions within designated limits.
Monitors compliance with generally accepted accounting principles and company procedures.
Reviews, investigates, and corrects errors and inconsistencies in financial entries, documents, and reports.
Assists in the preparation of budgets, review budget proposals, and prepares necessary supporting documentation and justification.
Develops, modifies, documents, and coordinates implementation of accounting systems, controls, and procedures.
Makes recommendations regarding the accounting of reserves, assets, and expenditures.
Conducts studies and submits recommendations for improving the client's organizational accounting operation.
Prepares audit schedules for review by Controller/Accounting Manager.
Collects appropriate data and prepares federal, state, and local reports and tax returns.
May also provide special project assistance to the Director of Accounting Services.
Benefits and Perks
NFP will provide computer and software.
Monthly stipend – "supplies"
Employer-paid insurance (health, dental, vision, life)
PTO and wellness days

437386
Apply with Google
Apply with Twitter
Apply with Github
Apply with Linkedin
Apply with Indeed
Stack Overflow