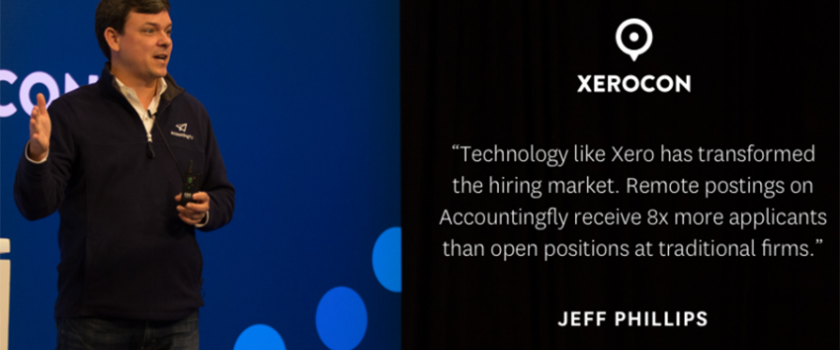 Meeting CPA staffing needs is a great challenge and there are plenty of options that are vying for your attention. There are dozens of recruiting agencies out there like Robert Half, the Lucas Group, and Ranstad. And there are online services such as job boards and LinkedIn.
These services are fine for recruiting in some professions. But for accounting? Not so much. That's because in the world of accounting, the rules of the recruiting game have changed. CPAs are in such high demand you won't find them on traditional job boards like Indeed; they are bombarded with LinkedIn messages from recruiters every week, so your odds of connecting are minimal. And as for Headhunters, they are typically effective when a candidate falls in their lap, but you will pay the price with their placement fees.
CPAs are different. You know this already, probably because you are a CPA or you recruit them for a living. They have put in incredible hours and commitment in the early stages of their career and they want an incredible next career opportunity. You're going to have to sell them on it because it's a buyers market. And much of the best talent is interested in working remotely or part-time, so you'll need flexibility to remain competitive.
In response to these changing trends, a new kind of financial recruitment platform has taken flight: Accountingfly. And here are 5 reasons why we might be the right place to turn next time you've got a CPA or professional financial vacancy.
We own the largest pool of passive CPA candidates on the web
That bears repeating. No, it bears repeating in italics. We own the largest pool of passive CPA candidates on the web. If you're looking for CPAs to work in a specific industry or for a specific task or in a specific location, they're likely already in our network. We interact with over 185,000 each month—Big 4 and national firm CPAs and 40% are "poised and passive," meaning they are on the market and researching their next career opportunity. And our Inbound Recruiting process connects them to you.
Post and pray just doesn't work, and headhunters are too expensive and reactive
Job boards are fine for some careers, but when it comes to CPAs and other financial professionals, the interest simply isn't there. You can post as many jobs as you'd like, but you won't get many qualified responses. "Having worked at Monster.com, I should know," says Accountingfly CEO Jeff Phillips.
If there's one advantage to job boards, it's this: they're cheap. Traditional headhunters? Not so much. Sometimes you still won't get the hire you want, but if you do, prepare to pay for it.
Accountingfly is a marketer first and a recruiter second
The simple reality is this: there is a huge flux of highly-motivated, highly-talented CPAs and financial professionals out there, and many of them are open to making a change. But the days of them coming to the firm begging for a seat at the table are done. Today firms have to come after talent, competing against each other and doing anything they can to stand out.
That's what makes Accountingfly so different. Our in-house design studio produces content that sells your firm to passive candidates. Then we use internet marketing to target that content to our candidate pool, (which, if you've been paying attention, you already know is the largest online), through sites that we own. In other words, we don't have to look for people to fill your position. We've already found them, and now we're going to actively market your firm to them.
We use job postings, articles, ads, and videos on an annual program to elevate our clients' brand to our audience, and the result is inbound leads – candidates who want to talk to you about your open positions.
"(Accountingfly) has had a huge impact on our business as our most valuable resource as business owners is time," says Scott Sharf, Co-Founder, Catching Clouds. "We don't have the time to review and screen dozens of candidates to get to the ones worth interviewing."
It's Price-Point-Perfect
Your firm pays an upfront fee for the marketing services and content, which you get to keep no matter what. You can continue to use it as collateral for advertising your firm in whatever way you wish. And you pay a success fee once a great hire has been made. "We're more expensive than a job board, cheaper than headhunters, and far more effective than both," says Phillips.
And did we mention our customers love us? "I would highly recommend using Accountingfly for recruiting needs," says Cliff Haigler, CFO, Crown Health Care Laundry Services.
We're embracing change, not fighting it
As we mentioned before, the staffing model for finance is changing. More specifically, this shift is occurring in in two areas: first, financial professionals are embracing the gig economy and want to become independent contractors. This shift means that there will be more freelance experts available for hire-on projects. Second, financial talent in the future will work primarily remotely.
Accountingfly is ahead of both these trends.  "We supply project-based independent contractors to companies and CPA firms, and we've been highly effective at matching companies to remote talent for the past two years," says Phillips.
We probably left out some other important reasons, but we're too busy successfully marketing firms to great candidates to remember them all. We'll try to catch those in a later blog. In the meantime, check out the link below if you're interested in learning more or signing up.
Learn more about Accountingfly.
Image: iStock/mavoimages