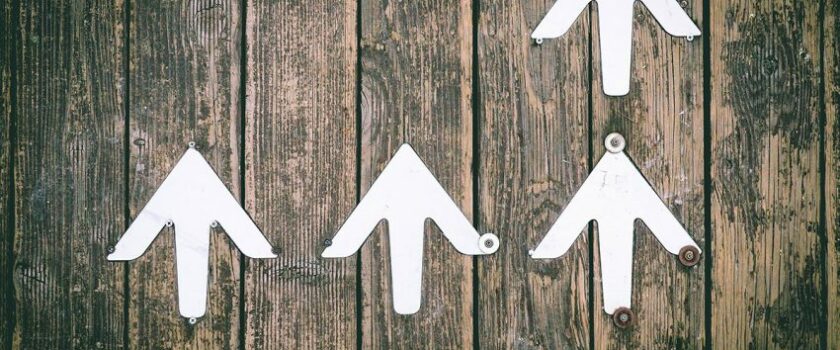 Here's a chicken-or-egg question for you: Is onboarding a part of recruiting or is it a totally separate process?
The war for talent adds importance to the issue of whether onboarding is part of recruiting or is a separate endeavor. You know what differentiates your firm from other firms. It's part of your firm's tagline, if you have one, and is prominent on your website and other collateral. Those things are a critical part of telling the world who you are as a firm.
Communicating those values to the people you want to hire, particularly those who meet the criteria of your ideal persona, should be a priority. You know who those people are right after you meet them. They're the ones you believe will succeed at your firm because they have the technical skills you need and will fit well with your team.
When should onboarding begin?
We believe onboarding begins the moment you meet the prospect. It goes on until the person is fully integrated into your team, a process that can take up to two years, and even beyond if you buy into the idea that onboarding eventually morphs into "keep-boarding." It takes a long time to create a loyal employee who has the client knowledge needed to produce success. It can take a lifetime to maintain that loyalty. In that sense, onboarding never ends, it only shifts to encompass the employees' changing needs.
At the beginning, onboarding is fairly routine. Everyone wants to feel wanted and welcomed, so being prepared is key. Don't start looking around for a laptop when the person arrives; have any necessary paperwork ready; etc. It sends a bad message if you don't. Whatever message you send on Day One will leave a lasting impression.
Integrating the person into the firm culture is arguably the most important element of onboarding. Culture runs the gamut, from tangibles like the firm's dress code and email policy to intangibles like how suggestions are received and whether an ongoing learning program is in place.
Walk the walk
Say what you wish during interviews and on the start day, the proof is in how the firm works on a daily basis. The underlying message is that work is work and getting it done is a priority; success comes when everyone feels they are working toward common goals and there is a real sense of camaraderie.
What can you do beginning at the recruitment stage?
You can put the person on the firm's email list for firm newsletters, articles and announcements. (Of course, you need to give them the opportunity to opt out. And track who does so. Those people probably aren't that into you.) You can invite the person to events that are targeted to the person's area of interest or to a charitable event your firm is sponsoring. Be creative. It may take a while to recruit a particular person, especially if they are an experienced hire.
Letting potential hires—whether they are actively or passively seeking new employment—start learning about your firm and its culture should begin at your first contact with them. If you've done a good job and your current employees are being nurtured with training and learning, that will come through to new prospects as well as new hires.