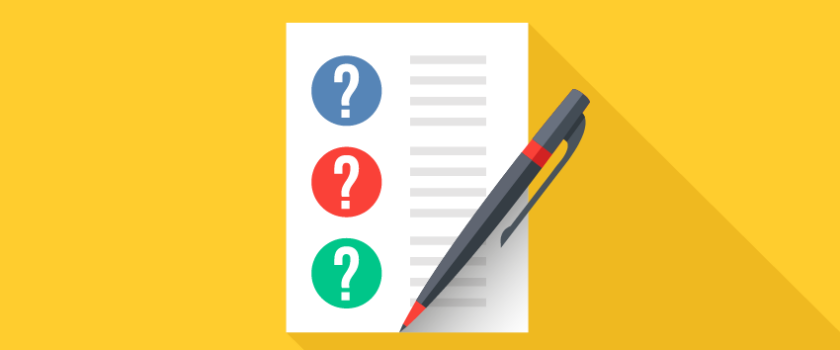 This post is an excerpt from the Accountingfly eBook, "How to Write the Ultimate Accounting Job Posting." This eBook will teach you how to write more engaging and actionable job postings.
There are many approaches to writing a successful accounting job posting, so sometimes it's hard to know where to start. Here's one way you can get your creative juices flowing: think about what questions the job seeker will likely have, then write the posting in a way that answers them.
You'll likely come up with a lot of your own questions in this exercise, but we recommend that all accounting job postings at least answer these five key questions:
1) Why do accountants want to work for your firm?
This is by far the most important question. Find the answer to this, and then build your entire post around that answer. Be clever, be positive, be imaginative–but be honest. If you build a reputation as a "bait-and-switch" firm, it'll be hard to live it down. Look for the real reasons your employees love coming to work for you–why they chose you in the first place, and why they continue to come to work every day.
If you're looking for extra credit, add some short testimonials or quotes from current employees. This will add validity to your claim that your office is a great place to work.
2) How does your firm address work/life balance?
EVERY accounting firm claims it provides great work/life balance. So simply mentioning it won't gain you much. Instead, describe HOW your firm helps accountants live normal, happy lives in and out of the workplace. Highlight things like flexible remote/work-from-home options, reduced summer hours, work retreats, booze in the fridge, etc.
3) What makes working at your firm interesting?
No one wants a job where they do nothing but crunch numbers all day. What are some of the unique aspects of working at your company? Do accountants get to interact with clients from various industries? Will the employee have a face-to-face relationship with his clients? Does the work center around a specific aspect of accounting that the employee might not get to concentrate on at other firms?
4) What's one fun fact about working at your firm?
Throw something zany in to catch the reader's attention. Did an employee create some of the artwork that decorates the walls? Does one accountant have a beard he hasn't shaved since the '70s? Are there comic books instead of magazines in the waiting room? Find something weird and throw it in. It shows your firm isn't afraid to be different.
5) What is the new employee expected to accomplish?
People are naturally goal-oriented. Find a specific goal you'd like the new employee to tackle and put it in the posting. Are you trying to raise revenue by 10% in the next year? Land five more clients? Expand your reach in the tech sector? Letting the recruit know there's a specific goal she's expected to accomplish will increase her interest and make her more likely to apply.