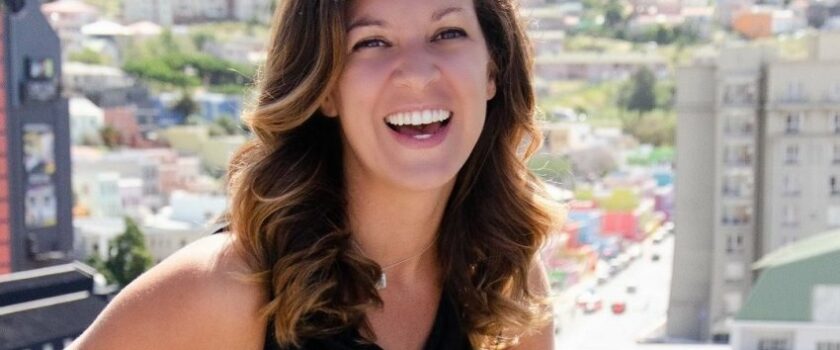 Getting paid to sit on a beach in Tahiti or ski a few runs at Whistler Mountain might sound a little too good to be true—if it were 2004. But with the power of reliable Wi-Fi and a trusty laptop, the age-old idea that traveling the world while earning a living is only a fantasy has become just that: age-old.
Digital nomads—aka those who work remotely abroad—are now a fixture in today's business world. U.S. companies large and small have continued to invest in remote work programs that are designed to broaden their talent pools and give greater flexibility to their younger employees.
But while remote workers might bend their work schedules around global adventures, they can't escape an often tricky set of homeland tax codes and accounting issues. And because country hopping is a relatively new business idea, it requires an accountant who understands the lifestyle—or even lives it herself.
Enter the digital nomad accountant
Krystal Pino, CPA, PFS, started her accounting career at a large firm in the southern U.S., but she had a change of heart about her corporate path following a year-long, international, 12-city work abroad program.
After deciding to permanently work abroad in 2017, Pino, as she's known by in her communities, founded Nomad Tax to help a "community that I felt was being underserved by the current tax and accountant consulting offerings."
Now that she's running her own business remotely across the world, she said she's happier and more productive than she's ever been—and is helping others fulfill their dreams.
"Starting my own business as a digital nomad was the scariest thing I've ever done, but I'm so glad I did it," Pino said. "And now I want to show people that this can be done. It's easy. It's fun. And it's a wonderful way of life if you understand what you're doing."
Want to join Pino's team of digital nomad accountants? Apply for an open position now.
Birth of the digital nomad community
Although the digital nomad term was coined more than 20 years ago by author Tsugio Makimoto (in a book that looks really boring and has exactly one Amazon review), the concept was largely considered science fiction until the late 2000s, when a new wave of business professionals entered the workforce.
Armed with worldwide internet and Instagram, millennials took their penchant for adventure and made it profitable. It made us wonder: How many digital nomads are out there, anyway? The internet, in all its wisdom, has yet to give us a clear answer, but here's what we're able to dig up.
A 2014 survey by oDesk or Upwork or whatever they call themselves reported that 39% of its freelancer client base considered themselves to be digital nomads, for whatever that's worth. We assume that number has grown in the last five years, but we don't have anything to back that up.
FlexJobs also has no idea how many digital nomads there are, but it still uncovered some fun data in a 2018 study. We were surprised to find that 70% of digital nomads are women, which then made us wonder if finding that surprising made us sexist, and then we gave up and drank some Diet Coke. Also, 18% of nomads make more than six figures a year, which is pretty rad.
Whatever the exact figures are, digital nomads are a group that businesses are going to have to deal with soon, if not now.
"Companies now have to ask themselves if remote people hurt or help their business," Pino said. "More and more are finding that the positives of employing digital nomads far outweigh the negatives. With Wi-Fi and secure networks that you can find almost anywhere today, companies need to embrace the concept and reap the rewards."
Pino said that being part of the ever-growing digital nomad community—both online and through meet-ups in various cities—has been key for her accounting business's growth. But she cited her biggest goal as visiting global digital nomad hubs where she can talk to people face-to-face about their financial and business goals.
"Ultimately, we're in the people business," she said. "I want to know what your goals are. Are you planning on hiring another employee? Aiming for a million-dollar revenue next year? Just looking to make sure you comply with the rules that give you the best tax savings? I don't want to be just your accountant, I want to be on your team, helping you achieve what you're setting out to do."
Caring is sharing nomad advice
The boom of online forums, such as Workfrom and Coworker, has given nomads a community where they can find answers to a variety of questions on issues such as housing, cafes and cheap internet, and finding new clients.
Pino said having that community backbone has not only been vital to her accounting business, but it also encourages others looking to branch out from their desk jobs to start their own businesses.
"Clients come to me all the time and say they've had an accountant for years but now want to use us, because we understand what this life entails," she said. "We face unique challenges, things that you just don't get if you've never embraced this life. You see people collaborating and coming together in the community who understand what your day-to-day is really like."
An accounting firm that knows digital nomads
There's no easy way around it: bookkeeping, accounting, and taxes are a serious pain in the bidet hole for digital nomads. Combine multicountry laws and you've got yourself a headache no amount of Caribbean moonshine, homemade sake, or Eastern Bloc beet wine can crush.
That's why you should leave your books to the professionals like those at Nomad Tax—a firm that understands digital nomad businesses because, like you, they are one.
"Digital nomads shouldn't be scared of accounting," Pino said. "They should have accountants who know how to meet their needs. That's what we're doing at Nomad Tax—helping nomads improve financial outcomes while embracing the fun and freedom of the nomad lifestyle ourselves."
The digital nomad community is growing, but if the businesses and individuals within that group don't get their accounting practices in order, their success will be limited. Thankfully, people like Pino are around to help them keep their books in order, do their taxes right, and maximize financial opportunities.
See how Nomad Tax accelerates financial success for digital nomad businesses and individuals now.