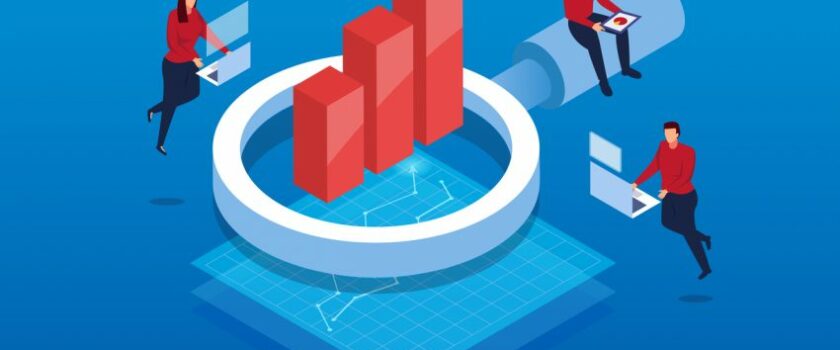 Google "cloud accounting firm," and what do you get? A bunch of ads for businesses promising "flexible deployment," "integrated systems," and "remote capabilities."
What you won't find is a real definition of the term. So we've gathered insights from some of the world's leading experts on the subject and combined them with our own knowledge to help answer, once and for all: What is a cloud accounting firm?
And along the way, some other questions come up:
Are "cloud" and "remote" the same thing?

What advantages does the cloud provide?

A

nd is cloud accounting the future of the profession, or simply a growing niche?
Cloud accounting gets cirrus
To Amanda Aguillard, principal, Aguillard Accounting, and co-founder, Bluewire Strategy Group, a true cloud accounting firm is one that can be run from anywhere in the world. The remote workforce is merely a positive side effect.
"At Bluewire Strategy, we work with our clients in three environments–firm, team, and client," Aguillard says. "A true cloud firm has processes and systems in each of those arenas using browser-based software and integrations. Whether an employee is physically in-house, partially remote, or fully outsourced, the systems in a cloud firm remain the same."
Ryan Watson, founder and principal of Upsourced Accounting, tends to agree.
"A cloud accounting firm speaks more to the way in which the firm works with its clients and the services it performs for them than it does to the location of its employees," Watson says. "A traditional firm can have remote employees, and a cloud firm can have physical offices."
For Nick Pasquarosa, Founder, Bookkeeper360, cloud accounting means improved access and speed.
"With the cloud, clients can access everything the accountants and bookkeepers are doing in live time. There's no delay for information or data," Pasquarosa says.
What's the silver lining?
So what are the advantages of operating as a cloud accounting firm? For Watson, it's all about flexibility.
"The primary advantage is that it allows you to work with your client from anywhere, at any time, collaboratively, in real time," Watson says. "In a cloud environment, accountants and their clients can work 'hip to hip,' interpreting information as it comes and driving the business together. That flexibility allows you to earn recurring monthly revenue for services like bookkeeping, process implementation and tech consulting, advisory, budgeting, vCFO, etc."
From our experience, we've found that cloud accounting offers enhanced customer engagement, faster completion of business goals, and streamlined processes through a central source of data. It also provides the opportunity for improved analytics and decision-making–when all of your data is in the cloud and accessible in real time, you can see the big picture more clearly and obtain insights that will help you acquire and retain more customers.
Is cloud the future, or the bad 1985 from Back to the Future II?
Certainly, traditional accounting firms are having to adapt their technology to keep pace with market demands. This means depending more on cloud technology and virtual work, and as the top talent races to the remote pool in growing numbers, a more robust cloud accounting strategy may be the only way forward.
"The rise of cloud doesn't mean that there won't be any more firm offices. Of the four Bluewire Strategy founders (all of whom have long had cloud firms), three of us still have physical offices," Aguillard says. "The 'cloud flip' is more of a technological and mindset change than a physical change."
Watson, for his part, believes the move to cloud accounting is inevitable–so long as we're using the proper definition of "cloud."
"I think the future of accounting must migrate in this direction," he says. "For one, clients are demanding this level of accessibility and flexibility. And two, automation will continue to compress margins. In order to maintain profits, firms are going to have to find ways to improve retention and increase revenue. Adopting a cloud accounting model is one way to accomplish that."
Cloud accounting — a philosophy, not a format
So there you have it. According to our experts, creating a cloud accounting firm is more about offering real-time virtual services to your clients and less about the actual structure of your business. It's a smart way to trim costs and increase revenue, and as technology advances, it may be the way forward for your firm.
Successfully moving to the cloud will require more than the right technology–you'll need the right people as well. That's where Accountingfly comes in. We provide access to the largest and most talented pool of accounting candidates on the market. Recruit with us, and you'll be sure to find the staff you need to push cloud accounting to its full potential for your firm.