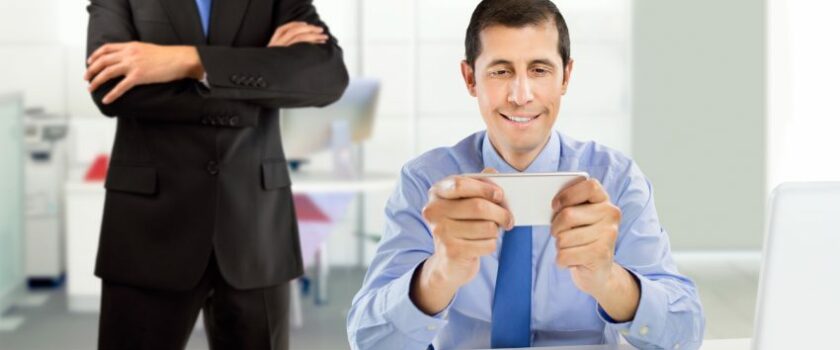 We live in an age of constant distraction–especially for those who work at home. TV, videogames, Netflix, and more are all within an arm's reach.
And that's not to mention the ultimate time stealer: the smartphone. How many times have you picked up your smartphone for legitimate business and wound up spending $0.99 on the lollipop hammer to smash the last piece between you and sweet Candy Crush victory?
Your remote accountants feel these distractions every day, and it's natural to worry about them. How can they possibly get anything done without a manager over their shoulders?
But you can help your remote employees stay productive without constant oversight. Here are a few ideas that will keep them on the ball.
Accountability tools
There are a number of tools you can use to ensure remote workers are held accountable for the work they've been assigned.
"We have a grid that outlines the qualities we are trying to reinforce for remote accountants (i.e., revenue targets, quality of work, teammate relationships, attitude, client relationships, etc.)," says Patti Scharf, co-founder and COO of Catching Clouds. "Then for each quality, we rate our employees as 'needs major improvement', 'needs minor improvement', 'good' or 'excellent'."
You can also use video chat apps like Skype, WebEx, Slack, or Join.me to schedule regular progress report meetings. To ensure milestones are being met, take advantage of project management programs like Wrike or Asana.
"Get everything in an app where you can track who is responsible for what, when it's due, and when it's completed," says Blake Oliver, Senior Product Marketing Manager at FloQast and author of the newsletter Cloud Accounting Weekly. "Workers don't need you looking over their shoulder if you have a system in place for managing all the work that needs to get done."
Even with technology at your side, making your expectations clear upfront is critical. That means letting your employees know both the rewards of consistently meeting deadlines and the consequences of missing them.
Change your viewpoint
At the end of the day, is your job to check employee attendance, or is it to ensure business goals are being met? Shifting focus from the former to the latter is an important step in helping remote accountants stay productive, because it redefines what "productive" means–not working at a certain time or a certain number of hours, but meeting deadlines with quality, polished work.
"Measuring results and outputs is much more meaningful than time and inputs," says Bruce Phillips, CEO and Founder, HPC. "It also becomes clearer what the objectives are, how someone evaluates how they are doing, and how you measure the productivity of your staff."
Oliver agrees that a change in mindset is critical to meeting your remote worker goals.
"When the team is on track, who cares how many hours people are putting in?" he says. "All that matters is whether or not the work is getting done on time."
Encourage good employee habits
While hiring remote accountants means giving up a measure of control, you can still suggest positive work habits for your employees–even if you can't enforce them.
Send out a monthly email with tips on how to stay on task. Some ideas you can use:
Make daily to-do lists and stick to them

Work somewhere other than your home or a coffee shop

Take a short walk when you need a break

Brighten up your desk with pictures and things that make you happy

Throw some toys and puzzles in too so you're less tempted to get up from the desk completely

Let yourself give in a little–a 30-minute Netflix break is ok sometimes, as long as the work gets done
Hire the right remote accountants
Of course, the best way to ensure your remote accountants are productive is to hire the best talent in the first place. That's where Accountingfly comes in. Connect with us now and see how you can take your pick of the top remote accounting candidates.