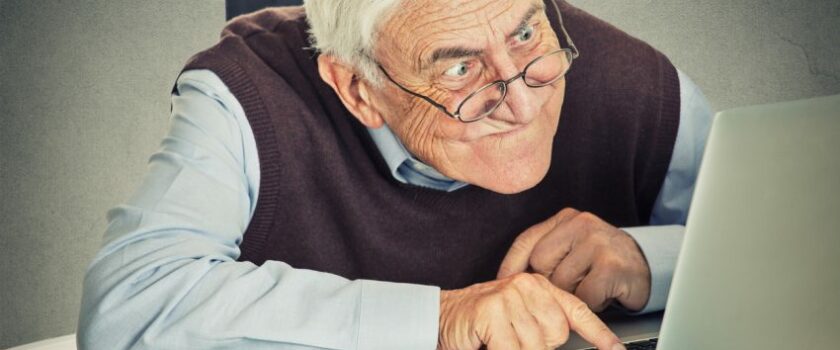 You know by now that the remote revolution is upon us. Workers are embracing work-from-home options and flooding to the gig economy in droves. According to a 2017 report, 3.9 million employees currently work from home at least half the time. That's a 115% increase in remote workers since 2005.
But misconceptions about remote work permeate the phenomenon. Popular opinion seems to be that most remote workers are millennials, but the average age of telecommuters is 46 years-old.
Let's take a look at some more myths, fallacies, and surprising facts about remote work in the accounting industry, and check in with some of our cloud accounting experts for their views. Because the more we understand about remote accounting, the more we can use it to benefit our businesses.
1) Onboarding can be difficult…
There's no two ways about it–hiring your first remote accountant will probably require multiple process transformations, policy creations, and shifts in business philosophy. And those changes can be painful.
"I was surprised by how much hard work and time it took to build a strong, collaborative, cohesive team," says Patti Scharf, Co-Founder and COO of cloud accounting firm Catching Clouds. "It required lots of training on new cloud tools, lots of clarity around performance expectations, and lots of open communication."
2) …but over time, it will become seamless.
Most business owners worry that remote employees won't be "team players," since they can't physically collaborate with other workers. But once you've developed a cohesive vetting and onboarding process, integrating remote workers into your larger staff can be quite simple.
"We've never had struggles integrating remote employees," says Caleb Stephens, Controller, Automattic. "We have a fairly detailed and lengthy evaluation process for anyone who wants to work here, so by the time we're ready to hire them, we know they work in a 'location agnostic' environment very well."
3) Remote employees can become friends
With all the video, text, and project management software we now have at our disposal, connecting with remote staff isn't much of a problem.
But there's a real benefit to keeping some of these conversations non-work related. Your in-house staff always works best when they get along with you and each other. Remote employees shouldn't be any different.
"You can still have great relationships with remote staff," says says Bruce Phillips, CEO and Founder, HPC. "Colleagues who video chat and Slack each other can kindle close relationships without having to ever meet in person."  
A 2016 report from Gallup found that employees who telecommute most of the time actually feel more connected to each other and to the business than their in-office counterparts.
4) They may be more productive outside the office
A 2016 survey from FlexJobs found that only 7% of workers felt they were most productive while inside the walls of the office.
Sixty-five percent said they would be more productive working from home. We'd take that number with a giant grain of salt–many of them may be full of it and just saying that they want to work from home, not that they'd necessarily be more productive.
But it's still a staggering statistic. Even if half of those surveyed are lying about their productivity, that still means around 1 in 3 people will work better remotely.
The survey respondents listed the following reasons as to why they would be more productive working from home:
Fewer interruptions from colleagues

Fewer distractions

Less frequent meetings

Reduction in office politics

Reduced stress from commuting

A more comfortable office environment
And here's one final fact that might surprise you: Accountingfly has the best pool of remote accounting talent you can find. We'll work with you to match you up with virtual employees who fit your specific needs.