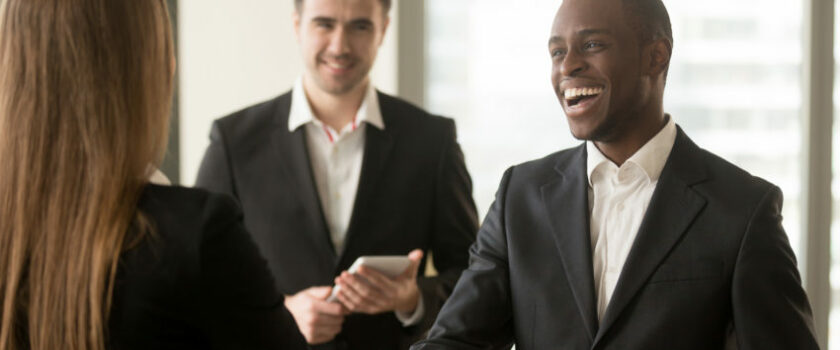 Pershing Yoakley & Associates (PYA) is a national leader in providing professional services to the healthcare industry. They are a multi-office firm based in the Southeast and like most firms, are working hard to attract scarce lateral talent. They rely on job boards, headhunters, and Accountingfly to deliver leads to hire. In the Summer of 2015, PYA hired three lateral CPAs and one entry-level staff across three offices in just six weeks. We spoke to to Mouzhan Mangum, Director of Talent Acquisition at PYA to learn how they did it.
Recruit All the Time
PYA doesn't adhere to the "post and pray" approach. They will talk to great talent when they apply or are contacted, even if the firm doesn't have a job posted that fits. Why? In a time when the accounting profession is short on high-performing talent, they don't waste any opportunity. They leverage quality content; they cross-post their jobs and target accountants on some of the largest online job boards; they have a fresh career website with testimonials and current opportunities clearly listed; and finally, they use a great applicant tracking system that intakes recruits quickly.   "We embrace the philosophy of trying new avenues to get in front of candidates," Mangum said. "And we see it very clearly: great branding and content is what's delivering great talent. We've recorded a promotional video about our firm and its culture, participated in location-targeted webinars and even gotten assistance in writing compelling internet-ready job postings. The resources are out there, and they're paying off big time! We are seeing a strong quality of job seeker we haven't seen before and we're making hires during a time when it is very difficult to hire experienced staff," she continued.
Be Open Minded
PYA gives serious consideration to non-traditional candidates, such as international candidates; private to public transfers; and those who are starting a second career in accounting. And they've had great success in many areas of business by making "outside the box" hires. "You'd be amazed at how much larger your talent pool becomes when things such as cultural fit and soft skills are given weight," said Mangum. "A lot of resumes come across my desk that don't meet every technical requirement for a job. I always have my eye out for candidates who are competent, clearly take initiative, and exhibit solid people skills."
Respond FAST
Most candidates who are on the market find new work quickly. PYA responds almost immediately to applicants because a fresh lead is a perishable good. Do not delay; if a strong candidate shows interest, engage them before they move onto another opportunity. "We found that in this market, firms should engage interested candidates within hours of their application or expression of interest," said Mangum.
Build a Process
PYA uses an applicant tracking system (ATS) to manage leads and respond quickly, to get candidates in the office for interviews right away, organize paperwork and make fast decisions. Mangum adds, "Establishing a process is key; otherwise things fall through the cracks. Using an ATS has made our recruitment and hiring process efficient and organized." The secondary benefit to automating recruitment process is that you build talent pools for the future. A great ATS and process gets all decision makers on the same page, speeds up decisions, and gives you a talent pool for future hires.
Know Who You Are
PYA knows who they are, who they want, and they're upfront about their culture, values and mission. That resonates with quality job seekers. "We work those items into every job posting, our company profile, and every other communication possible," says Mangum. "Our concerted effort of having a clear message, and delivering that message in the ways that CPAs like to receive career information has made it possible for us to quickly generate applicants and make great hires."
If you're interested in hiring awesome accountants and learning how Accountingfly can help, contact Judy Schryver, Director of Market Strategy: Judy@accountingfly.com.