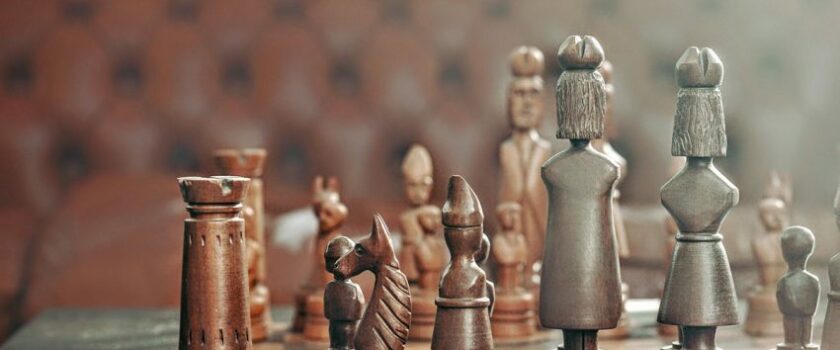 It's important that you understand what's going on in the labor market for CPAs. Lots of accounting firm partners have unrealistic expectations about hiring high performers. It takes much longer and will cost more than you think it will, and it's not as simple as posting a job and praying that a high performer applies.
The race for talent is over. Talent won.
There are more college students majoring in accounting than ever before. That's great, but the number of people sitting for the CPA exam has declined to 2006 levels and is trending downward. This leaves us with a candidate market shaped like an hourglass—lots of baby boomers and leaders at the top, a lot of college students at the bottom, and a skinny middle market of "lateral" hires: 2-7 years out from college who are now seniors and managers. Making matters worse, many of those with experience leave for private industry jobs, which tend to offer a 20-30% increase in pay.
But you probably knew all of this already.
What you may not know is that firms of all sizes are making great college and experienced hires. These firms recognize that recruiting strategies of the past no longer work. They know that you have to create a great place to work, build a strong employer brand by articulating why it's a great place to work, and then distribute that message across a wide channel in the ways young CPAs consume information.
As for your firm, you might not know where to start, so here's a 4-step primer on what you can do now, and where you can go for help.
1. Make sure your firm is upgraded to attract and retain top talent.
Pay top dollar for lateral talent: Specifically, compared to other public accounting firms. Don't bother comparing your salaries to those in private industry. Those jobs tend to pay 20-30% higher for equivalent experience.
Be patient (and tell your partners to be patient): It takes months to land a lateral hire so get started early and have patience. Even better, recruit online all year long because you never know when a high performer will be looking for a new job. This lets you build a pipeline of great talent by being proactive.
Respond quickly: This is non negotiable. Respond to applicants within hours of their application for the best chance of setting a screening interview.
Offer flexibility, clear career path, deliver on the sales pitch: High performers expect to be trusted to get the job done. They want the flexibility to work outside of the office and to take care of personal errands without asking permission. They want clear understanding of what they must accomplish in order to get promoted. Finally, they remember the perks you sold them during recruitment, so if the pitch doesn't match the product, they will leave.
Onboard well: Integrate new hires into the social fabric of your existing team and set expectations early. These are crucial to retention.
Understand the audience: 2-7 years of experience means you're recruiting Millennials who value your mission, values, service to community and culture.
2. Prepare your employer brand that your team will use in all recruitment communications. Articulate what makes your firm unique – your employment brand.
There are five questions you need to answer in order to attract the accountants you want to work with and to repel those you don't. These questions are based on survey responses of high performers, who were asked what they wanted to learn about a potential employer. Jot down the thoughts that come to mind as you read these questions:
Why work at a firm of our size?
What does our firm stand for
Why should anyone trust their career to our firm?
What will the future look like if we're effective?
What is our culture?
3. Spread the word online, on campus, and everywhere. Candidates must be able find you and then it's up to your brand to convert them from browsers to applicants.  
Align your website, every job posting and even your interview talking points based on the 5 questions above. Communication must be consistent with every candidate interaction.
Distribute your authentic message through channels that Millennials use to consume information. This means webinars, video, social media, or through a blog. Get started with social media and build an audience there. If you don't have an in-house marketing team, you can outsource all of this. It's important to understand that your target audience prefers to learn about prospective employers through great content.
Participate in FREE nation-wide, virtual career fairs like Meet the Firms Week. [SHAMELESS PLUG ALERT]
Go to campus not only participate in Meet The Firms nights, but also to engage a professor and volunteer to teach a case study once per semester to create a pipeline of students from that school.
Use job boards and online recruitment that tell your story to large audiences, like Accountingfly or LinkedIn.
4. Have a simple yet effective recruitment process to reduce recruitment workflow.  
Attracting great applicants isn't enough. You need a process that allows you to respond quickly to those candidates, make fast decisions, and build talent pools for future hiring needs. There are products that offer this like Accountingfly's free Applicant Tracking System, SmartRecruiters, or iCims. Even if you use your inbox and an Excel spreadsheet, implement a process where all candidates go into the same document or database so you can save them for the future.
Alright we need to bring this in for a landing. Remember to reset your own expectations–we're in the middle of a talent crisis and recruiting is very difficult, but possible. Start early, recruit all year, and invest in building a great employer brand to attract high performers.
About the Author
Jeff Phillips is CEO of Accountingfly, the career center to the Accounting profession. Previously, Jeff was with Monster.com, where he advised Fortune 500 clients such as H&R Block, Walmart, and ExxonMobil how to use internet marketing to hire better candidates at a lower cost. In 2014 and 2015, Jeff was named one of the 100 Most Influential People by Accounting Today for his work in helping to level the playing field so that all employers have a chance to hire great accounting talent.