Are you having trouble finding talent for your accounting and tax teams? You're not alone. But we believe you can hire and fully staff your firm by January.
That may seem like a shocking statement especially since we just saw an article in Accounting Today that said 1% of firm representatives believe they can find qualified talent right now. 1%! But you're not them and that's why you're here. 
Below are our top four tips to fully staff your firm by tax season.
Don't want to read this entire blog? Watch the webinar below!
1. Understand the current labor market trends and plan accordingly
Every report that you see from the AICPA or Accounting Today says staffing is the number one challenge facing firms. But why is that? What is the data behind it? I want to spend some time helping you understand just some of the issues that are present.
Benchmark Your Firm
The first thing you need to do is be aware of your firm's turnover (the number of accounting team members who voluntarily quit your firm). Annually, it's 25% for firms below 20 million and a little bit lower for bigger firms. That's a big number but there's two things you can do with this number.
Measure Yourself
First, measure yourself against the average turnover rate. If 25% turnover is the mean, are you doing better or are you doing worse? This is going to give you a starting point to realize how your company culture and policies are affecting your staffing.
Plan Ahead
Then, you need to plan for that turnover and let it drive your business plan every year. You're going to lose people. It's as simple as that.
There's only 660,000 CPAs in the market and 1.3 million accountants. In this industry, we have an unemployment rate of about 3.5%. For you, that means that almost everybody's employed.
It also means you can't just post a job on monster or indeed or zip recruiter and easily get people to come to you. You have to have a strategy and you have to think differently to get them away from their current employer. And that's hard.
It takes a lot of different resources and a lot of different strategies to draw in your ideal candidate and here is what we recommend.
Think about Your Licensure Requirements
Day to day, we're seeing that firms still have an appetite for hiring a CPA. However, fewer accountants are becoming certified. Accountants still see the value of the CPA license, but busy season hours prevent them from investing the time to do that.
Because of this, we're seeing a lot more EAs. It's a lot more attainable and it gives accountants that little bit of licensure.
Flexibility
We're also seeing that candidates are really starting to ask for what they want and firms are finally getting better with listening to those needs!
As a candidate, if you don't want to work more than 40 hours a week, say it! If you can only do 20, let them know! And as a firm, you need to be accommodating to these. Someone setting boundaries doesn't mean they aren't a hard worker and great team member.
In our experience, firms that are starting to staff up properly offer a flat 40 hours per week all year long.
You need to address flexibility inside your firm and address work life balance because the candidates are finally speaking up. This is a great way to reduce that turnover rate.
Budget
So we know that turnover is inevitable. As a firm, you need to put that into your budget. Understand that you will have to probably pay multiple people to come through your company. And, on top of that, know that you'll probably have to pay the services of a recruiter to get them there.
The more you anticipate this, the smarter you are as an organization. Plus, you won't find yourself in that terrible scene where it's three weeks before busy season starts and you aren't able to find anyone.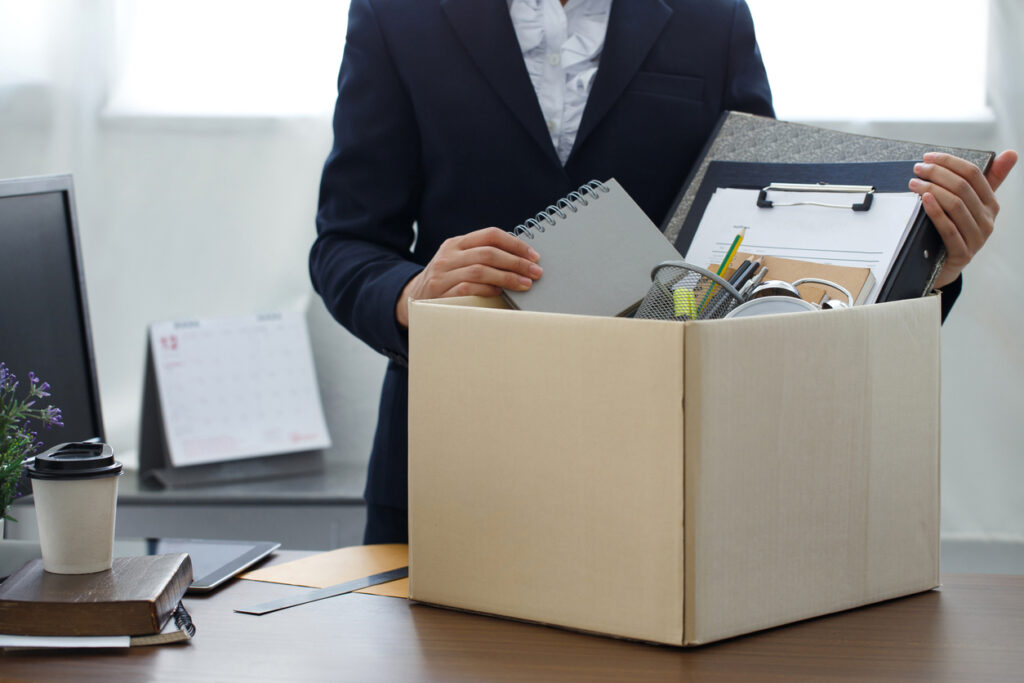 People are going to quit. They're going to move on. They're going to change. So know the landscape and anticipate it. That's how we're going to become successful by the time you get into the next busy season.
2. Make a Hiring Strategy
Now that you understand the market, it's time to rethink your outdated hiring strategy. Start the hiring process far earlier than when you need people. This means hiring in the summer as busy season ends.
It's also time to rethink only hiring locally. That's right, it's time to switch it up and offer remote positions. And be aware that you have to have the right systems in place to onboard a productive remote staff. Let's talk about the difference in hiring strategies based on what you decide to do.
Hiring Contractors or Freelancers
Consider leveraging the gig economy. Did you know that 30% of professionals in our labor market will not take a full time job if offered to them?
There are a rising number of freelance professionals and 1099 employees that are essentially renting out their services to firm owners. And it's a beautiful arrangement because you, as the owner of a firm, can bring in excellent help for a shorter duration. You'll pay a premium for that talent, but you only have them for three or four months.
If you don't have a strategy around fractional talent, you can't win the war for talent.
Don't miss:
Hiring Permanent Positions
Your permanent positions are probably your tax manager, accounting manager, cast manager, and others who are often interacting with clients, but do they have to be local? Let's talk about it.
Hiring Hybrid
As we know, most accounting firms were fully remote during the pandemic and now they want everyone back. Some are being creative about it and the term, hybrid, is starting to be thrown around.
"Hybrid" means different things to different firms. One example is, "You need to be in the same city and we want you in the office three to four days a week." So you still have to be close enough to drive in. That's not truly hybrid. That's a location-based hire with a freebie day where somebody can work from home.
The more modern definition of hybrid is somebody that's working remotely, but there's certain touch points during the year when they need to come to the office. For example, maybe they onboard in person: They get to meet the team, get a real foundation, become part of the firm and then go back to their remote home office for most of their work.
Since we talked about flexibility earlier, maybe this can be an option for your permanent team members.
Hiring Remote
Here's the thing… accounting is a remote industry and it is the way you will hire talent.
If you're hiring remotely, clearly you've got the best and the biggest choice of the talent pool. That's what you want to aim for. But you have to make sure you are set up correctly for it to really bring a remote worker onto your team.
Don't miss:
Hiring Local
Lastly, you can hire locally. However, it's typically what we recommend the least since it might take a year and a half to find the right person. If you choose this route, we recommend engaging local agencies in your market to help you plant seeds and find you a local person.
Onboarding
Your hiring strategy isn't over when you decide where you want to look for candidates and what you want to offer them. It also includes onboarding. And we feel strongly that onboarding should be in person.
"We have a client who hired three people that started the same week. He brought them all into the office specifically for their onboarding. They met the team and got a good feel for who they would be working with before they went back to their home office. Because of this, they felt comfortable reaching out to the team for help and questions and have happily settled in."
3. Find and Leverage the Top Sources for Candidates
You understand the market, you have your hiring strategy so now it's time to focus on finding the right candidates. Here is what we recommend:
Your best hires will come from employee referrals – If you're hiring frequently, you should have a solid referral program.
Post on Linkedin – Start posting consistently to give your firm some visibility and let people know you're out there.
Keep posting on those job boards – This results in a lot of resumes to go through. Many of which are not relevant. However, sometimes you find a gem!
Utilize recruiters! – Find one that specializes in your niche, like Accountingfly. Recruiters build machines that attract the right candidates and they have access to tons of candidates that your firm doesn't. Pro tip: If you find one you like, build a report so they'll send you candidates throughout the year.
4. Improve Your Closing Skills
And lastly, you have to improve your closing skills. This process isn't done until you have a new employee that has completed onboarding which means you need to keep the process moving and over-communicate. You should be able to get someone interviewed and hired within seven to 10 days. Communicate in the offer how often your firm reviews pay adjustments, what a bonus calculation looks like, and all the details candidates want to know. These factor into their overall decision.
We've seen around 20-25% of hiring deals fall through because there's a lack of communication between the hiring manager and candidate/employee. Don't fall into this statistic. Talk to your candidates/team and talk to them a lot.
Need Help Hiring? Work With Accountingfly
We specialize in Accounting recruitment and offer 3 different services to help firms hire.
Always-On Recruiting
Each week, you'll receive executive summaries of 5-10 top candidates looking for new opportunities in accounting, tax, audit, advisory, bookkeeping, and more. Every candidate has been selected from thousands of applicants and pre-screened by our experienced recruiters. Summaries include education/credentials, work experience, accounting software proficiency, salary requests and much more!
Dedicated Search
Have a specific position you need to fill now? Accountingfly will manage your entire hiring process from start to finish. We build and manage your custom marketing campaign, source and screen candidates, and present the most qualified accounting talent for your final interviews.
Freelancer Placement
Round out your staff—without all the overhead. We meet your temporary staffing needs with top-tier, US-based accounting, tax, CPA, and bookkeeper talent. This allows you to meet client demand and grow your business at any time, while avoiding the cost and hassle of hiring permanent staff.
Schedule a Discover Call to see how Accountingfly can help!
Accountingfly is ready to help firms and companies hire permanent or temporary remote accountants. Schedule a 30-minute Discover Call with Accountingfly to learn how our years of recruiting experience can help you place the right person in your company and grow your business.